Holy Sharlto!
At this point, I'm not even sure that there's going to BE an
A-Team
movie, or if this whole thing is some sort of performance art wherein we speculate about who is or is not in a movie based on an 80s TV show that I loved but was really pretty shitty. Seriously, we've rumored everyone in America for every part at some point, and now we've moved overseas. Thing is, I hope this next one is real, because if it isn't, we need to make it that way. Rumor has it that Sharlto Copely from
District 9
(this guy)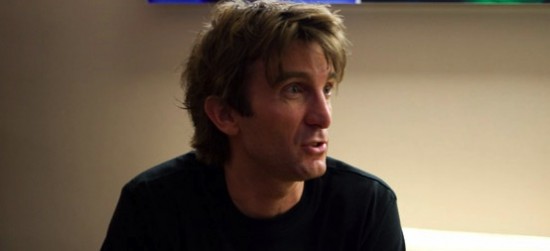 is going to play Murdock. OH YEAH! What a find was Copley? This guy had absolutely ZERO acting experience before rocking our socks completely off and exposing bare tootsies in
D9
. His ability to act somewhat goofy, totally tragic, and psychotically angry was pretty much an audition for Murdock, so let's make this happen people. Start rumor mongering!
Labels: A-Team, District 9, Murdock, Sharlto Copley