If you buy an Aronofsky, they throw in a Portman?
The buzz about Aronofsky taking over
Superman
has escalated from threat level mauve to threat level auburn. I'm not sure if that tells the full story, so let me explain. Apparently, the studio or Chris Nolan had also been discussing the possibility of directing with Ben Affleck, a choice I would have loved, and then Affleck pulled out (come on, you're better than that). Then the discussions moved to Aronofsky, primarily because of his pull with a certain ladyfriend of mine.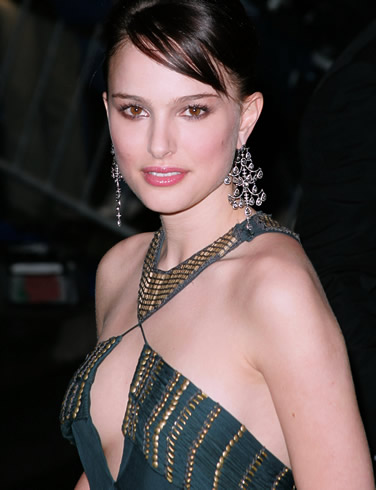 The thought is Natalie Portman will play Superman. Sorry, Natalie Portman will play Lois Lane. As we all know, you want only the most talented, most exceptional actresses to be the ones kidnapped and shouting for their boyfriends to save them. Is it worth handing the red banana hammock and back drapery to someone like Aronofsky, who is fully capable from a talent perspective but may give us some
really
weird or (worse yet) really boring version of the character just to snag your lead actress, when we all know she will be sorely underwritten? Is Nat-po that much of a draw to anyone but me? Remember, Aronofsky may be my favorite director, I'm not bagging on him here. I like both steak and ice cream, but I don't put them on top of one another. Anyway, this is an interesting wrinkle to this whole development, but the refrain remains the same: More as we have it.
Follow me on Twitter!