Adrien Brody has forgotten he is Adrien Brody
Adrien Brody, who looks like a slightly emo Gonzo from the Muppets, has agreed a role similar to one held by Arnold Schwarzenegger (and no, it's not sleeping with Maria Shriver...Brody and Shriver humping would start another Californian wild fire). No,
Variety
is reporting that Adrien Brody...that's
this
guy: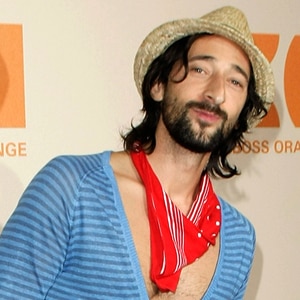 is going to play the lead role of "heroic mercenary" in
Predators
. Yep, you are reading that right. The guy who is dressed like a combination of Gilligan and Fred from "Scooby Doo" above is going to play a warrior brought to the Predator's home world to do battle with various aliens. Yes, I mean Adrien Brody. Not this Adrian:
or this Adrian
This
Brody
I think the aliens feel pretty safe.
Labels: Adrien brody, predators movie